Many are patiently waiting on their Employment Based Immigration Category 3 (EB3) to be adjudicated. Unfortunately according the the data offered by the State Department Visa Bulletin, many might have to wait for several decades before being able to file for their adjustment of status and permanent residence. This video covers few of the issues related to this situation and some possible situation how to move to Employment Based Immigration Category 2 (EB2). Moving to an EB2 especially for Indian nationals might mean the possibility of getting or not getting a greencard. Therefore, it is imperative to make a good decision on whether someone wants to wait or try to get into an EB2 category. This video is limited to ****yzing the EB3 and EB2 category.
Watch the video: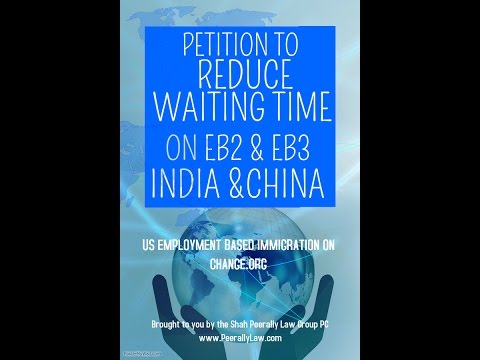 For more information feel free to cotact us at 510 7425887.
Featuring: Attorney Shah Peerally and Attorney Hasan Abdullah.